Andre Soelistyo becomes the only Indonesian to grace 2021 Bloomberg 50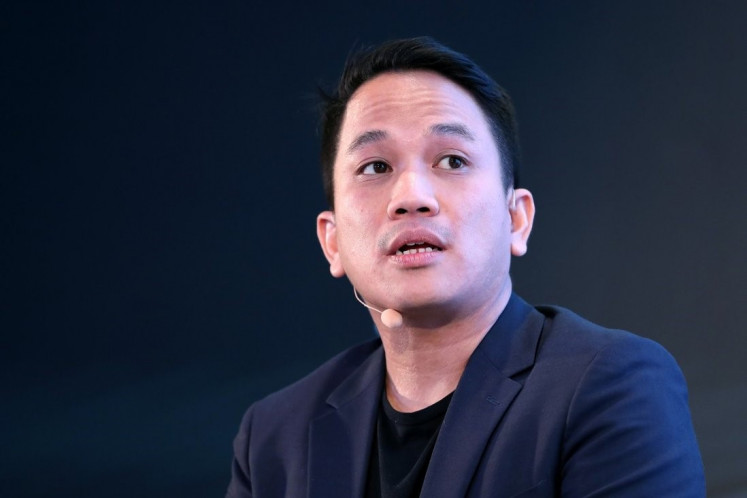 Bloomberg has announced its Bloomberg 50 line-up, consisting of innovators, entrepreneurs and leaders who have changed the global business landscape in the past year. Among them is GoTo CEO Andre Soelistyo, the only Indonesian to be featured.
The global recognition was given to Andre for the successful US$18 billion union between leading Indonesian tech companies Gojek and Tokopedia this May.
The daring union resulted in GoTo, a super-company that provides motorcycle and car taxi rides, financial services, food delivery, healthcare consultation services, movie streaming and sells consumer goods and groceries.
Now taking command as the CEO of GoTo, Andre supervises the overall company strategy. Since 2015, he has been laying the foundation of Gojek's growth and long-term sustainability.
Previously, the University of Sydney alumnus was the president of Gojek for three years before taking on Gojek's Co-CEO role from October 2019.
Andre is also in command of GoTo Financial, which includes GoPay, GoFin and other financial solutions for business partners.
GoTo is an ambitious venture that combines Gojek's outstanding volume and frequency of transactions with Tokopedia's medium traffic that yields high transaction volumes. It's the first platform in the world to integrate on-demand services, payment and financial services and e-commerce. It's the perfect "go-to" ecosystem for customers and business partners in meeting their daily needs.
Supported by a fast-growing middle class in Southeast Asia and a young population that is highly adaptive to technology, GoTo has the potential to rise as the region's most valuable company. It has 100 million monthly active users, more than 2 million driver partners and 11 million partnered micro, small and medium enterprises (MSMEs).
Throughout the pandemic, GoTo has been a great help in Indonesia's economic recovery. GoTo partners increased their sales volume and drivers enjoyed an income rise compared to the pandemic's start. With 70 percent of partners acting as the sole breadwinner in their families, GoTo provides new hope amid Indonesia's struggling gig economy.
GoTo also promotes financial inclusivity, with one out of four unbanked GoTo customers saying they began utilizing financial services after their introduction to GoPay.