Gojek x Gogoro project launched as initiative to promote sustainable transport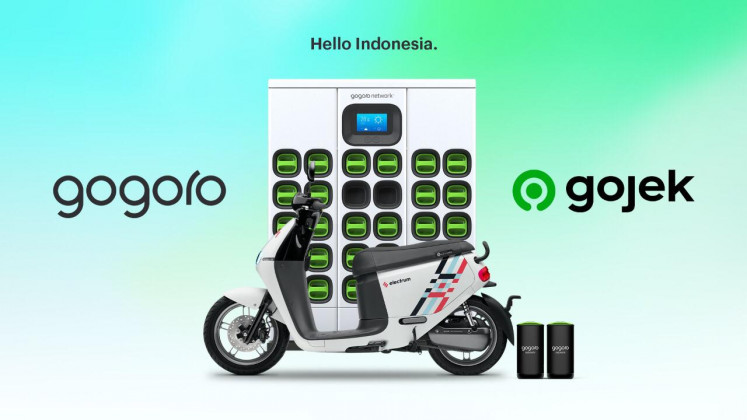 Gojek has announced a strategic partnership with Gogoro, a global technology leader in battery swapping and sustainable urban transportation, to electrify two-wheel transportation in Indonesia.
The partnership includes two key areas of cooperation; a GoTo Group investment in Gogoro's PIPE, and cooperation among Gojek, Gogoro and Pertamina on battery swapping and the Gogoro Smartscooter pilot scheme in Jakarta.
The combined mission of two of Southeast Asia's sustainability-focused companies is to introduce a new era of urban transportation and to achieve the zero-emission goals by 2030. Kevin Aluwi, Gojek's cofounder and CEO said, "Such an ambition can only be achieved if multiple stakeholders work together, so partnerships like this are essential if we are to meet our goal of re-imagining intra-city transportation."
In April 2021, Gojek released its first Sustainability Report and unveiled its outline to achieve zero emissions by 2030, including transitioning its fleet to electric vehicles. However, as explained by Horace Luke, Gogoro's founder and CEO, the main challenge of changing transportation vehicles to sustainable ones is the lack of accessibility.
"Gogoro battery swapping is a new generation of electric fueling that provides an open platform for two-wheel vehicle makers to introduce new electric vehicles that enable fast, safe and easy-to-use refueling," Horace said.
Starting with Indonesia's capital city, the Gojek x Gogoro pilot will consist of 250 Gogoro Smartscooters and four GoStation battery-swapping stations that will be located at Pertamina gas stations. If all goes as planned, both companies will up the pilot project to 5,000 scooters and more battery-swap stations to accommodate the increase in the future.
Ever since its launch in 2011, Gogoro has established itself as a leading company in battery-swapping for lightweight urban vehicles in the world. Its popularity only grew in 2015 when it unveiled the award-winning Gogoro Smartscooters. With more than 400,000 riders and 2,100 battery-swapping stations, Gogoro Network hosts 270,000 daily battery swaps, with a total of more than 250 million battery swaps to date.
In 2019, the company established the Powered by Gogoro Network Program (PBGN) that provides Gogoro's vehicle-maker partners access to Gogoro innovations that integrate the network's battery swapping. Meanwhile, as the largest technology group in Indonesia, GoTo has amalgamated Gojek as the leading application for transportation in the country. The group invested in the PIPE financing in the arrangement of Gogoro going into Poema Global Holdings Corp. in September 2021 and the transaction is expected to close early next year.
"By combining Gojek's wide reach in Indonesia with Gogoro's capabilities, we will be able to accelerate change and share the benefits of electric vehicles with more driver-partners and consumers," Kevin expounded.
Thanks for reading