Gojek's first-ever sustainability report achieves gold ranking at ASRRAT Awards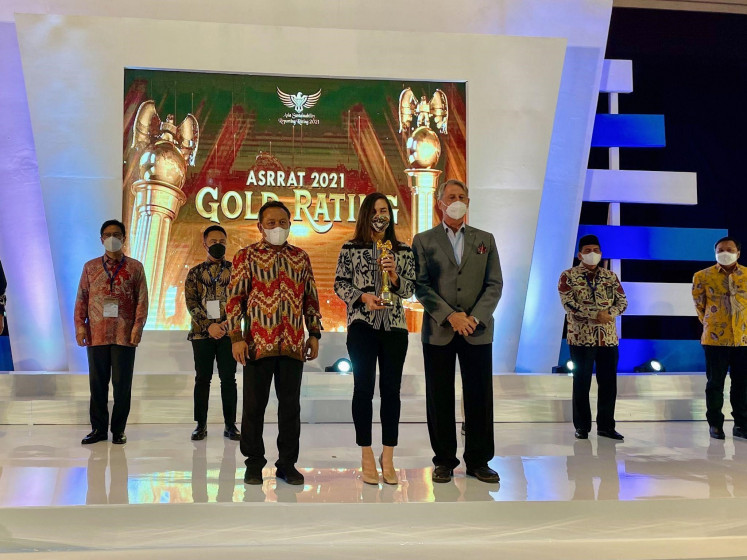 Leading on-demand service platform Gojek, part of the GoTo group, has received a Gold rating in the 2021 Asia Sustainability Reporting Rating (ASRRAT) event for the company's sustainability report.
Initiated by the National Center for Sustainability Reporting (NCSR) in 2005, ASRRAT is an annual awards ceremony to reward outstanding sustainability reporting in line with the Global Reporting Initiative (GRI). The assessment of the sustainability reports is carried out by the Institute of Certified Sustainability Practitioners (ICSP).
The Gold rating was given to Gojek for its first sustainability report in 2020, which describes the company's achievements and future steps toward implementing business practices by taking into account environmental, social and governance (ESG) aspects.
During the ASRRAT 2021 award presentation at the Raffles Hotel Jakarta on Wednesday, GoTo Group's head of sustainability, Tanah Sullivan, expressed her gratitude for the NCSR's recognition of Gojek's commitment to sustainability.
"It is an honor to receive recognition from one of Asia's most prestigious sustainability reporting bodies. This acknowledgment reinforces the importance of being transparent and credible in the work we are doing across all of GoTo, in ensuring our company truly integrates sustainability into the heart of what we do. It recognizes the actions behind our commitments, and that we do not shy away from being accountable for them," she said.
In the sustainability report, launched in April 2021, the company announced the Three Zeros commitment to be achieved by 2030.
"As part of our commitment, we set out three ambitious commitments, the Three Zeros - Zero Emissions, Zero Waste, and Zero Barriers by 2030, which serve as our guide in making all business decisions," Tanah explained.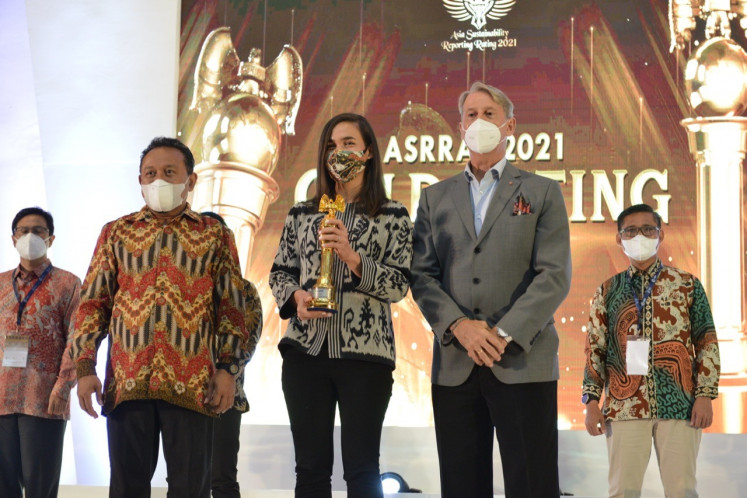 The Three Zeros target is structured around three specific areas: environmental sustainability (GoGreener) to achieve zero emissions and zero waste, as well as socio-economic progress (GoForward) and equality and inclusion (GoTogether) to achieve zero barriers.
In shaping the strategic direction of ESG implementation, GoTo is collaborating with various parties and experts to encourage positive impacts on all business lines and for every stakeholder.
"By using the best available science, aligning with global standards and accreditations and applying a data-driven approach to our methodology, we build our ESG strategy intending to create a positive impact and deliver long-term benefits to people and the planet. Our efforts are certainly not without collaboration with various parties who have the same goal."
One of Gojek's strategic partners in this regard is the multinational professional service provider Accenture.
Accenture Indonesia country managing director Kher Tean Chen noted that a company's ability to impact social and environmental changes positively had become an increasingly relevant consideration for all businesses.
"In addition to meeting consumer demand and market differentiation, consistent and accurate reporting on ESG measures helps businesses improve enterprise value and meet the diverse interests of all their stakeholders," he said.
"It is heartening to see businesses like Gojek adopting the GRI guidelines and the Sustainability Accounting Standards Board [SASB] standards for their sustainability reporting and committing to a net-zero future."