Rihanna Poses With Cristiano Ronaldo After Concert on a Facebook post


Real Madrid footballer posted a pic on his Facebook page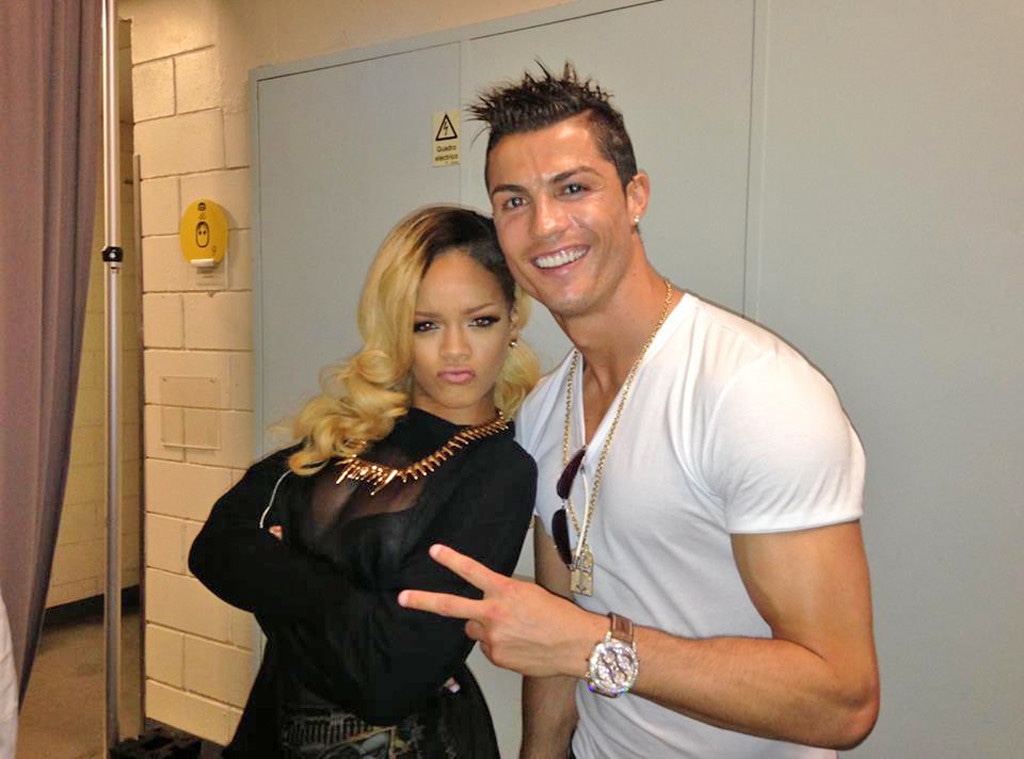 Facebook
Well, don't these two make a sexy pair?
Portuguese soccer player Cristiano Ronaldo attended Rihanna's concert last night in Lisbon, where the twosome shared an awesome Kodak moment together after her show.
"Yesterday at Rihanna's concert," the sexy sports' star captioned the shot on his Facebook page to tune of nearly one million likes.
The Real Madrid footballer smiles as he flashes a peace sign (and inadvertently flashes his bulging biceps) in the pic. Rihanna looks equally amused, showing off her best tough 'tude while sporting one of her costumes from the show.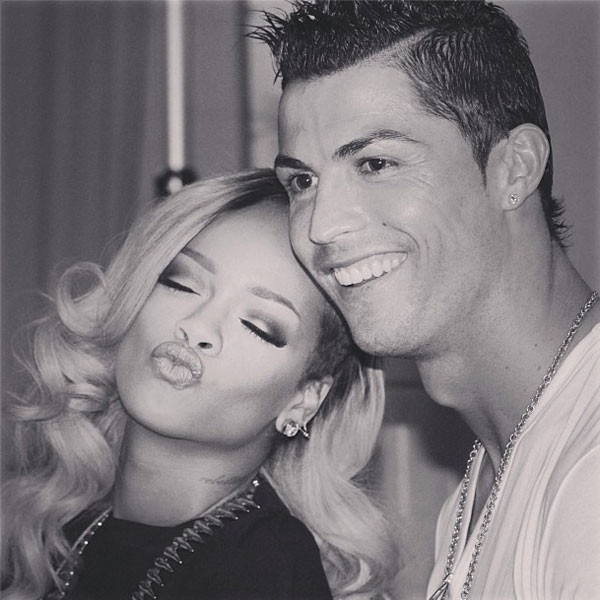 Instagram
Ri-Ri later reciprocated the social media love, posting a kissy face Instagram shot with her famous fan, "Ladies eat your heart out!!!! #CristianoRonaldo came to get jiggy wit ya girl #diamondsworldtour #backstagelife #nobasiczone," she wrote. 
The "Nobody's Business" singer recently split with her on-again-off-again beau Chris Brown. Since the breakup, the Barbadian beauty's been focusing on work, spending time with her pals and posting a slew of sexy Instagram photos on her feed.
Perhaps posing with a superhot soccer player is the best revenge?