Universitas Indonesia: GoPay drives financial literacy and deeper use of financial services for universities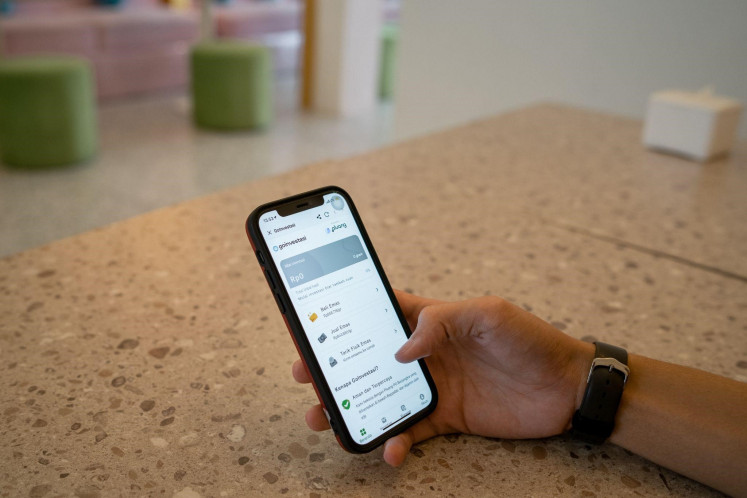 The latest research from Lembaga Demografi, at the Faculty of Economics and Business, in the University of Indonesia (LD FEB UI) estimates the Gojek and GoTo financial ecosystems will contribute Rp 249 trillion (US$17.6 billion), 1.6 percent of Indonesia's GDP, to the national economy in 2021.
The LD FB UI research, conducted in August 2021, also reveals GoPay, part of GoTo Financial, has key implications in driving financial inclusion, particularly relevant in light of the need for critical economic recovery as Indonesia moves beyond the pandemic.
According to a World Bank publication entitled "Financial Inclusion and Inclusive Growth", access to the formal financial system and appropriate credit can potentially facilitate investments in education and business opportunities that could, in the long term, boost economic growth and productivity.
Digital payment improves access to financial services
Over the past few years Indonesia has experienced a wave of digitalization or "go digital" across the country and across social and economic demographics. President Joko "Jokowi" Widodo has sought to use this digitalization momentum to promote financial inclusion by mandating ease of access to formal financial services for every level of society.
Yet many Indonesians remain unbanked or underbanked and with only 40 percent of Indonesia's population financially literate, the country's Coordinating Economic Affairs Ministry has highlighted the need for increased financial literacy and basic understanding of financial services.
The LD FEB UI research findings show that one out of five GoPay consumers are unbanked or underbanked, meaning these users do not have bank accounts or do not actively use their accounts. GoPay is their first exposure to using, enjoying the benefits of, and gaining trust in digital financial products. By introducing users to the ease of payments with electronic money, GoPay offers users a simple way to first experience digital payments.
Providing easy access to financial technology from digital payments is expected to lead to financial deepening, a key pillar in ensuring sustainable and entrenched digital finance-driven growth. LD FEB UI head Turro Wongkaren confirmed digital payment services can be a first step in the user journey toward more sophisticated financial services. "Starting with digital payments, people can develop an interest in trying investments, credit services and other financial services," he said.
The access GoPay is providing to financial services is leading to behavior change. One in four users who were previously never exposed to payment products and banking services have started to utilize banking services after using GoPay. The research also found that 56 percent of GoPay users have an increased understanding of digital payments after using GoPay, while 45 percent have started to use e-wallets more frequently.
GoPay meets consumer needs beyond cashless payments
The function of cashless payments has shifted far beyond simply fulfilling consumer's needs for daily transactions and has transformed into a powerful money-management tool that users, from all backgrounds, can use to plan and invest in their financial futures. E-money like GoPay serves a valuable purpose in connecting users to products they want and need to make it easier for people to plan and manage their digital expenses and to use the right financial services to serve their financial goals.
One out of four users state that GoPay and GoPaylater have helped control their finances, and one out of three users noted that they benefited from using GoPay, which relinquishes the need to install a separate app to meet their banking and financial-services needs.
Winny Triswandhani, GoTo Financial head of corporate communications, said LD FEB UI's latest research reflected GoTo Financial and GoPay's mission to accelerate financial inclusion for micro, small and medium enterprises (MSMEs) and the general public.
"Financial inclusion benefits all Indonesians and we are committed to driving financial inclusion for both individual consumers and business. Our user's appreciation and the benefit from our digital financial services are reflected in the steady growth of our gross transaction value [GTV], which has significantly surpassed pre-pandemic levels. Through a continuously expanding range of digital financial solutions, we will continue to offer cashless payments, digital financial services and also comprehensive business solutions that can help MSMEs across industries tap into a larger consumer base to help drive their growth and help drive Indonesia's economy as we move past the pandemic," Winny said.